Housing Rehabilitation Loan Program
The Housing Rehabilitation loan program provides income qualifying homeowners in Mesa, Garfield, and Rio Blanco counties access to low interest-rate loans to repair and maintain their homes. The goal is for a homeowner to have a healthier home to live in for years to come, comfortably and safely.
Loan rates are typically from 0%-3% and payments are customized by Housing Resources based upon the homeowner's ability to pay.
The program is designed to finance essential repairs to improve health, safety, energy conservation, structural deficiencies, electrical, plumbing, roofing, windows, foundation repairs, and accessibility modifications.
The Rehabilitation Loan Coordinator secures bids for the projects, help clients choose qualified contractors, coordinates with all inspections, and provides assistance with the necessary paperwork.  Housing Resources makes the loans, secured by a promissory note and deed of trust. Payments are based upon the client's ability to pay, not necessarily the amount borrowed. All loans must be paid in full when the property is sold, given away, or inherited.
Program Guidelines:
Payments, interest rates, and terms of the loan are determined on the basis of how much the client can afford to pay.
Loans are for the rehabilitation of owner-occupied homes (the homeowner must use the home as his/her permanent residence).
Applicants must qualify for the loans based upon homeownership and income.
Loans are often made to single, head-of-household families, seniors, disabled individuals, and others on limited or fixed incomes. However, anyone who meets the guidelines is welcome to apply and payments are always based upon the client's ability to repay.
Please call our Housing Rehabilitation loan coordinator for specific income qualifications and further details about this program, (970) 773-9748. Fill out the application request to the right and let us see how we can help you. Applications are accepted year-round.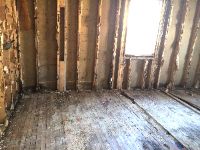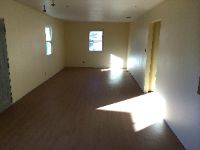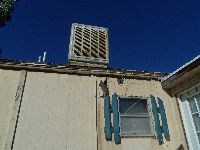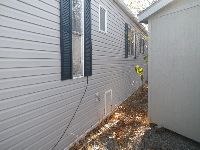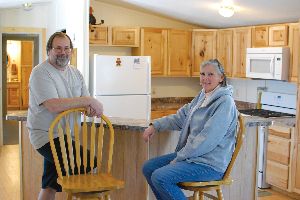 ---
The Woodstove Replacement program is a grant program that replaces a non EPA woodstove with an EPA stove in Mesa County. The Woodstove Replacement Program has an income guideline of 80% Area Median Income (AMI) or less. Please contact the office for applications and additional information at (970) 241-2871.
---
The Critical Home Repair program is a grant program that specifically serves those living in the City of Grand Junction. The program is for minor plumbing and swamp cooler repairs that average around $400.00. The Critical Home Repair program serves those that are at 80% Area Median Income (AMI) or less, and who are also homeowners. Please contact our office for an application and additional information at (970) 241-2871.