Housing Resources of Western Colorado's (HRWC) vision is to support efforts to build local vibrant communities that provide equitable opportunities for people to thrive. We strive to reach our vision by connecting people, places and local community systems.
HRWC is currently working with residents at one of their properties in Clifton, CO. The residents came together on a fall evening in 2019 to share information, ideas, concerns, and ways to improve their community. Below are pictures from the evening and work by residents–children to adults–over several afternoon and evening meetings who identified safety as one of the areas that they wanted to improve in their neighborhood.
Residents gather for dinner and a meeting.

Nothing builds community like having dinner together.

Residents sharing.

Coming up with a plan.

Residents identify things they'd like to see improved.

Street safety becomes the focus for the community.

Posters are now street signs for the neighborhood.
Community Building & Engagement / Theory of Change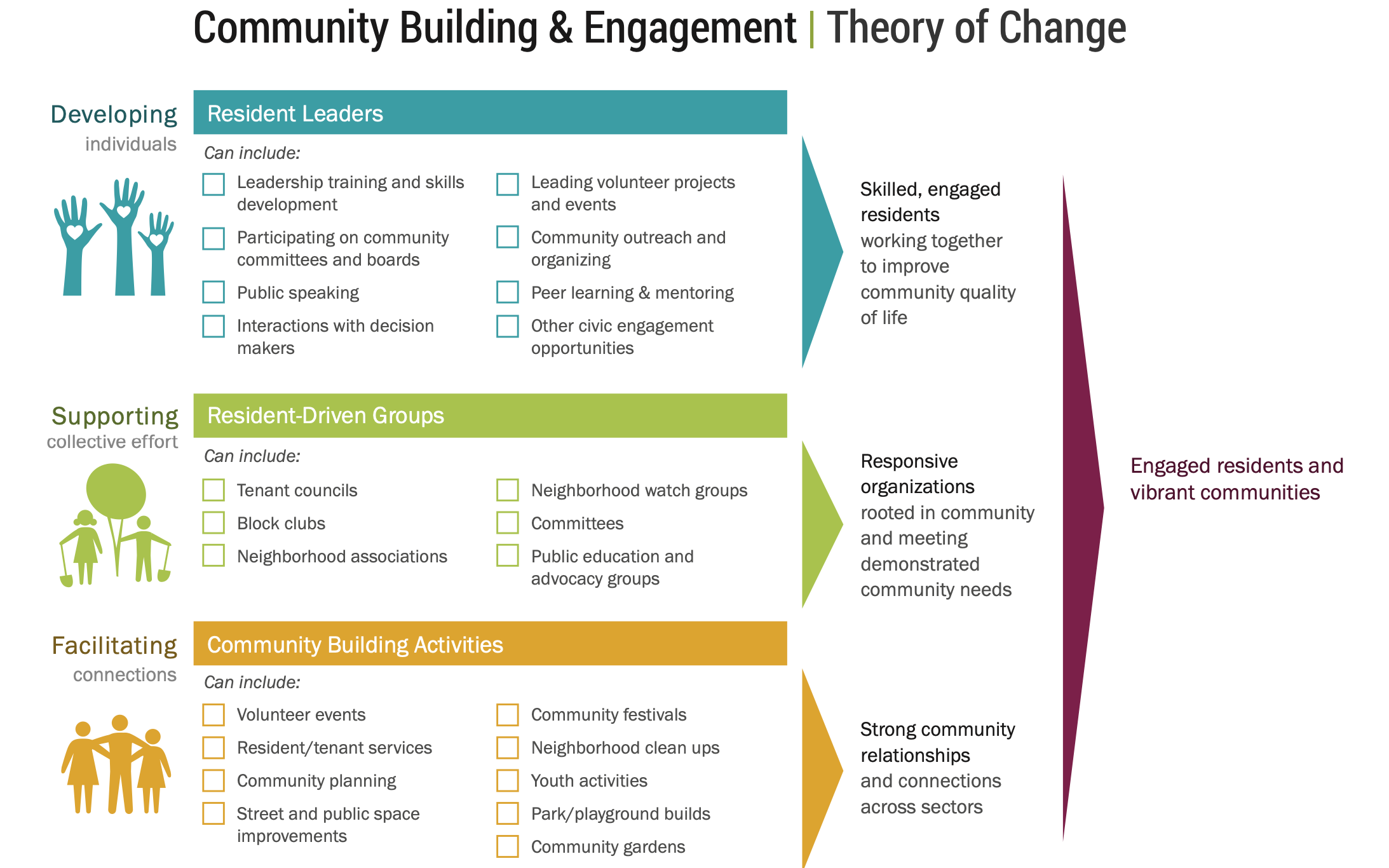 Housing Action Plan in Montrose