Affordable Rentals
Housing Resources provides rental housing to qualified residents. These include apartments and duplexes available in a variety of sizes and locations. Rental rates vary and are established to meet the needs of low to moderate income families.
The Housing Resources Rentals program includes the Phoenix Project which serves as transitional housing for formerly homeless veterans. Homeless Veterans may apply by calling (970) 773-9741.
If you would like more information or an application for Tiffany, Linden or Grand Valley apartments, please fill out the request form to the right or contact our office at (970) 241-2871.
For information on Garden Village Apartments, please call the the property leasing office at (970) 242-3262.
There are currently no vacancies and we have a one to three year wait list for many of our properties. Applicants will be contacted in the order their application is received.

Housing Resources does not discriminate against any person because of Race, Color, Religion, Sex, Handicap, Familial status or National Origin.
Tiffany Apartments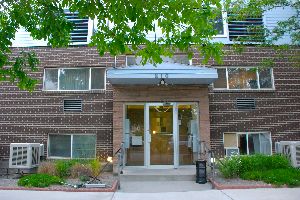 810 White Avenue, Grand Junction, Colorado
This 15-unit building is located at 810 White Ave. In downtown Grand Junction. The added security of an extra locked door is a great benefit to single and elderly people.
Year Built: 1964
Number of Units: 15 total units - (4) 2 bedroom, (11) 1 bedroom
Bathroom(s): All units have 1 bathroom
Target Population: Serving people making less than 50% Area Median Income
Amenities:
Laundry
Elevator
Storage units available
Rent Ranges: 1 Bedroom unit $400 a month. 2 Bedroom units $445 a month.
Contact: (970) 241-2871 (hearing impaired please call 711)