Our Mission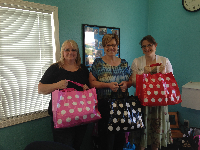 Our mission is simple. We want to make our community a better place through education and the enlisting of our citizens to bring services to those in need. We accomplish our mission through our core values. 
We have been a vital part of the Western Colorado community for over 35 years. We were founded to serve a growing segment of our community in need of inaccessible services. We have continued to grow with the help of our donors and volunteers that make our mission possible. Through all these years our purpose still remains the same: bring affordable housing and housing services to those in need.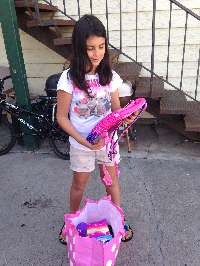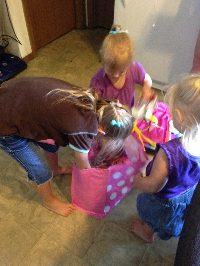 Mission Statement
The mission of Housing Resources, a private non-profit corporation, is to provide affordable housing and promote the wise and  sustainable use of resources.  Housing Resources also serves the development needs of the communities in non-entitlement areas.  Housing Resources offers education and awareness programs, opportunities for community revitalization, and the provision of decent, safe, and affordable housing for those with low and moderate incomes.
History Timeline
1977

Founded as The Grand Junction Public Energy Information Office and funded by Mesa County and the City of Grand Junction to provide solar energy conservation, education and recycling program.

1982

Began delivering low cost weatherization under funding from the Colorado Office of Energy Conservation.

1982

Became a 501C (3) not for profit organization.

1988

Awarded contract from the Colorado Division of Housing to provide Weatherization in Mesa County.

1991

Established the Housing Rehabilitation program.

1995 Certified by the State of Colorado as a Community Housing Development Organization (CHDO) under the state HOME Program. Initiation of the CHDO designation was prompted by the need for development of permanent affordable housing options in the Grand Junction and Mesa County areas.

1997 Established a USDA Rural Development Mutual Self Help Housing program.

1998

Initiated the affordable rental program with the purchase of Tiffany Apartments - 15 units.

1999 Produced first tax credit project - Grand Valley Apartments - 50 units.

Expanded the Weatherization program to become the regional provider.

2000

Purchased and rehabilitated Linden Apartments - 12 units.

2001

Became a charter member of NeighborWorks America.

2002

Changed our name from The Energy Office to Housing Resources of Western Colorado.

Celebrated 25th anniversary.

Purchased and rehabbed second tax credit project - Garden Village Apartments - 91 units.

2003

Purchased an energy efficient office building located at 524 30 Road and relocated Housing Resources of Western Colorado (HRWC) offices.

2004 Partnered with Homeward Bound to establish the Phoenix project, the purchase and rehab of 8 apartments for homeless Veterans transitional housing.

2005

Established a HUD Housing Counseling program.

2006

Purchased four HUD foreclosures for rehab and resale.

Assumed field operations at the MADA weatherization office.

2007

Increased efforts towards energy conservation by holding a green design workshop, teaching building professionals about green techniques, and initiating LEED-EB certification process for HRWC office building.

Celebrated 30th Anniversary and completion of over 200 Self Help homes.

2008

Increased replacement of refrigerators, furnaces, and boilers by 150% through ESP Plus program by partnership with Mesa County Youth Corps.

Received donation of 12 acres of vacant land from Mesa County.

Began foreclosure mitigation counseling with work-out plans/loan modifications.

2009

Increased by over 100% number of Tier I energy audits completed.

Completed 46 homes in Self Help Program—an increase in production of over 100%!

2010

Received first designation of Grand Junction for LEED Existing Building Certification for our Plaza de Sol office building.

Received $2.2 million in federal stimulus funds for Weatherization program to double production.

2011

Completed construction of our Community Building at Garden Village Apartments.

Received $2.5 million in grant funds and completed 510 weatherization jobs.

2012

Completed our 300th home in Mutual Self-Help Housing Program.

2013

Through a grant from Renewable Energy Trust and Xcel rebates, Housing Resources installed a 29.645KW photovoltaric system on our office building. 90% of our electrical needs are met through this new system.