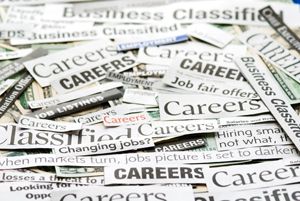 Passion. That's the common attribute of those that work for our organization. We are dedicated to helping the people who utilize our services. If you're ready to make a difference, bookmark our website and check back for future openings.  Or, upload your resume and tell us your interests. We'll consider you for future opportunities.
 
We're hiring!
Position Overview:
The Real Estate Development Director's primary responsibility is to oversee Real Estate Development projects to accomplish the organization's mission, strategic objectives, and goals; and to develop, own, operate, preserve, and maintain affordable housing and sustain quality communities for low- and moderate- income families and individuals across Western Colorado.
These responsibilities may include all facets of development, including new construction, and acquisition and rehab of single family, tiny/micro homes, multi-family, commercial, and mixed used. This person would also be responsible for housing grant applications. Current Projects include: 4 Deed Restricted new construction rentals, Crawford Commons property in Clifton, which may include a community building with both multifamily rental and Self-Help Housing owner occupied townhomes. The Real Estate Development Director will also be the real estate development sponsor of supportive housing in Montrose. The position reports to the Executive Director (ED).

Job Title: Energy Technician I for Weatherization
Reports To: Weatherization Production Coordinator and a Lead Technician
Located At: 524 30 Road, Suite 3
Grand Junction, CO 81504

Housing Resources of Western Colorado (HRWC) is now accepting applications for a technical position responsible for all Weatherization related HVAC and water heater installations and repairs primarily for the Grand Junction and occasional Montrose district offices. This position requires a thorough knowledge installing and performing minor repair of gas or electric furnaces and gas or electric water heaters in site build homes and in manufactured homes. All installations must be to manufacture and industry specifications. A complete understanding of associated jurisdictional codes and required permitting is required. Preferred NATE certification for gas furnaces. Upon employment must secure the required master mechanical license with the City of Grand Junction within six months. Work vehicle and required tools of the trade provided. Salary range commensurate with experience, benefits including earned personal leave, family health insurance plan, 401K, paid holidays.