Rentals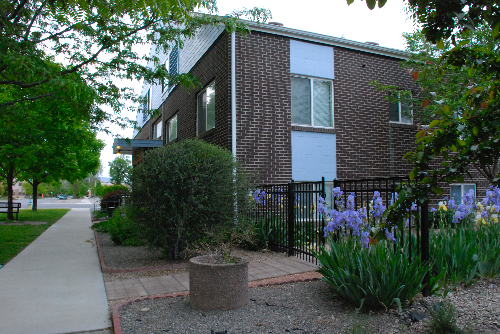 Housing Resources provides rental housing to qualified residents not interested in purchasing a home. These include apartments and duplexes, available in a variety of sizes and locations. Rental rates vary and are established to meet the needs of low to moderate income families.
The Housing Resources Rentals program includes the Phoenix Project. In partnership with Homeward Bound of the Grand Valley, this project serves as transitional housing for formerly homeless veterans.
Property Management currently has no vacancies, and has a waiting list for all properties.  If you would like more information or an application for Tiffany, Linden or Phoenix apartments, please fill out the request from to the right or contact our office at 970-241-2871 x111.
For information on Garden Village Apartments, please call the the property leasing office at 970-242-3262.
Rental Properties:

Housing Resources does not discriminate against any person because of Race, Color, Religion, Sex, Handicap, Familial status or National Origin.