Housing Rehabilitation Loan Program
The Housing Rehabilitation Loan Program provides income qualifying homeowners, in Mesa and Garfield county's, access to low interest-rate loans to repair and maintain their homes. Loan rates are typically from 0%-3%.  The program is designed to finance essential repairs to improve health, safety, energy conservation, structural deficiencies, and modifications such as electrical, pluming, roofing, windows, handicap modifications and foundation repairs that enable individuals or famileis to continue living in their existing homes longer.  The Rehabilitation Loan Coordinator secure bids for the projects, help clients choose qualified contractors, coordinates with all inspections, and provides assistance with the necessary paperwork.  Housing Resources makes the loans, secured by a promissory note and deed of trust. Payments are based upon the client's ability to pay, not necessarily the amount borrowed.  All loans must be paid in full when the property is sold, given away, or inherited
Our staff secures the bids.
Coordinates with contractors.
Helps with inspections.
Assists with necessary paperwork to complete the project securely and safely.
Housing Resources services the loan payments.
Below are samples of qualifying incomes.  Please call our Housing Rehabilitation Coordinator for qualifying amounts for other sized households.
 
Mesa County:          (1) Person household can make up to $33,600 and qualify
                                  (4) Person household can make up to $48,000 and qualify
Garfield County:      (1) Person household can make up to $39,040 and qualify
                                  (4) Person household can make up to $55,760 and qualify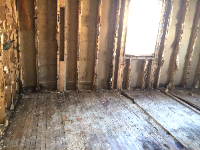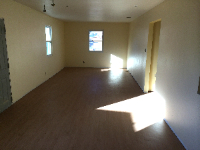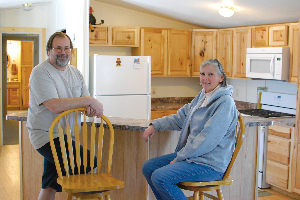 Eligible home improvement activities include, but are not limited to:
Repair and/or replace plumbing, electrical systems, and mechanical systems
Remove old shingles and install new roofing materials
Replace old leaky windows with high efficiency duel pane windows
Handicap accessible modifications
Since its inception in 1991, the Housing Rehabilitation Program has improved nearly 235 homes in Mesa County.  
Program Guidelines:
Payments, interest rates, and terms of the loans are determined on the basis of how much the client can afford to pay
Loan payments, interest rate, and term can be re-negotiated if the income of the client changes
Loans are for the rehabilitation of owner-occupied homes (the homeowner must use the home as his/her permanent residence)
Applicants must qualify for the loans based upon home ownership and income.
Loans are often made to single-head of household families, seniors, disabled people, and others on limited or fixed incomes. However, anyone who meets the guidelines is welcome to apply and payments are always based upon the client's ability to repay.
Loans may be made for most required home repairs (such as roof, plumbing, electrical, painting, etc.) and occasionally for room additions.
Loans may NOT be used for repair of outbuildings, fences, or garages
 The Housing Rehabilitation Loan Program could help YOU remain in your home longer. Call to see how we can help you today! 970-241-2871 X101
If your home needs to be repaired and you are afraid that you can't afford it, fill out the application request to the right. 
Applications are accepted year-round.